FP_Aruna_Motion_01.jpeg

Big size, big payloads
If the classical Aruna Motion rotary table is not enough for the needs of your business, try out with our heavy duty solutions. With three different options capable of handling up to 1500lb (700kg), is the solution for industries who work with bigger parts.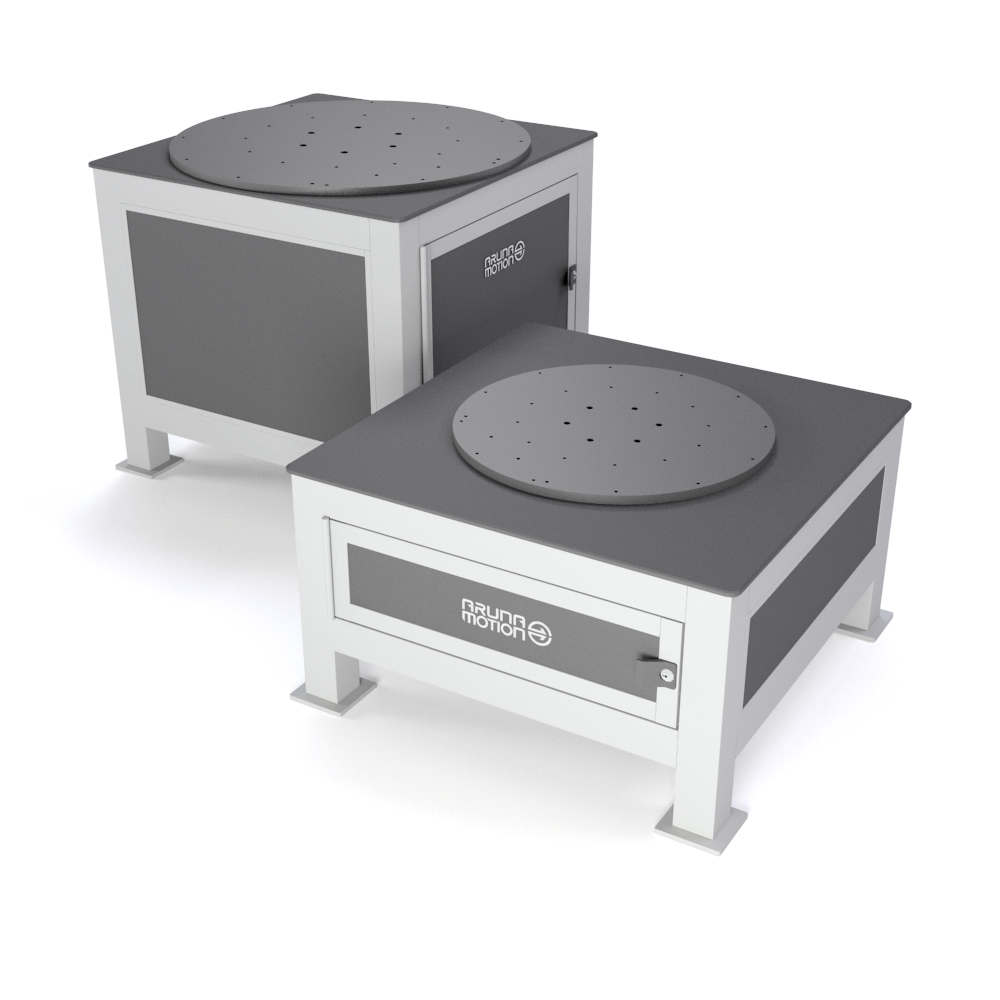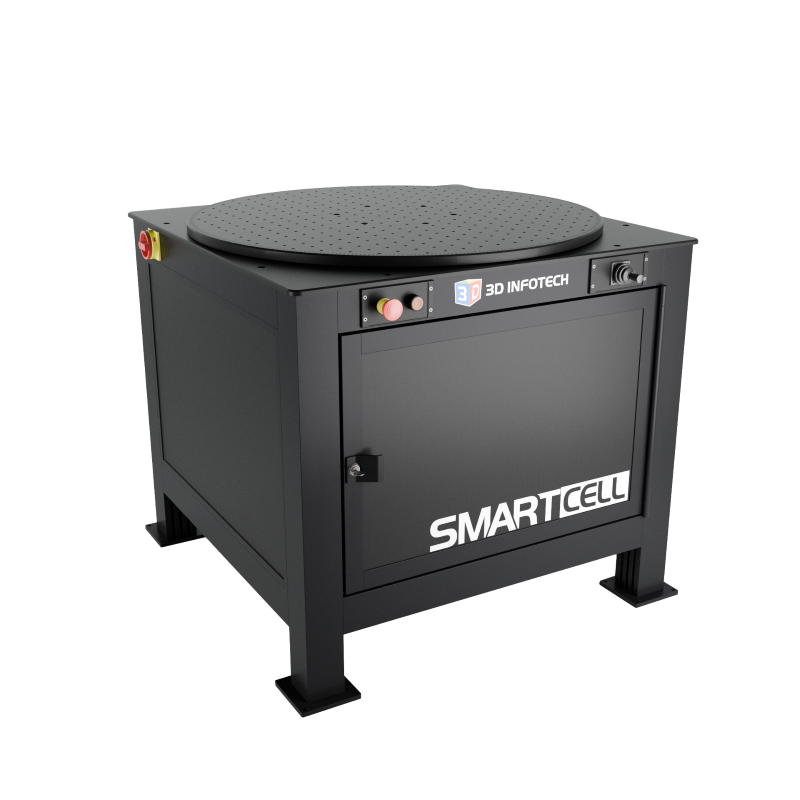 Dimensions
1240x1240x880 mm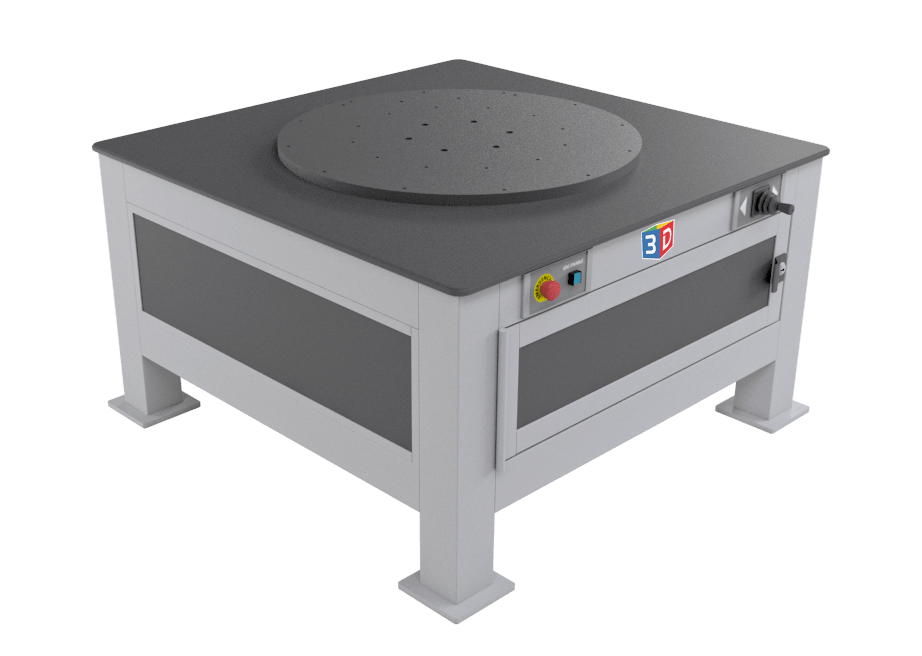 Dimensions
1240x1240x680 mm
All our rotary table versions are ruggedized for the exigencies of the industry
Rotary Table Size
914mm (36")
Interested in our heavy duty solutions?
Need for a specific design and size?
Send us a message using the form below, we will be in contact very soon!
Specifications
| Feature | Standard Rotary | Low-Profile Rotary | Ultra Low-Profile Rotary |
| --- | --- | --- | --- |
| Rotary Table Size | 914mm (36") | 914mm (36") | 914mm (36") |
| Rotary Speed | 90°/s | 90°/s | 90°/s |
| Rotary Table Accuracy | < 0.044° | < 0.044° | < 0.044° |
| Rotary Table Repeatibility | < 0.25° | < 0.25° | < 0.25° |
| Rotary Payload Capacity | 700kg (1500 lbs) | 700kg (1500 lbs) | 700kg (1500 lbs) |